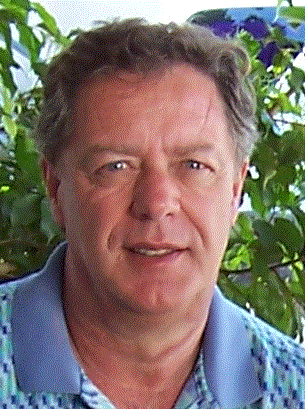 Hugo Uyttenhove just completed his third mystery/adventure novel based on an earlier screenplay he wrote for Writers Boot Camp in California. His background and current interests form a framework and settings for his novels. His latest, The caliphate's Caretaker has already earned acclaim by his fellow screenwriters and authors. Hugo Uyttenhove was born in 1949 in Schellebelle, a small town in East Flanders, voted the most beautiful town name in Belgium. He is the oldest of six children and his siblings still live in the autonomous region of Flanders. In high school he learned French, German and English in addition to Flemish (Dutch) which is his mother tongue. After his senior year, he was awarded a one-year American Field Service scholarship and went to the United States where he completed another senior year, this time at Victor High School in New York.
A science scholarship brought him back to the US in 1971, and he graduated with a degree in Physics from Cortland College in 1974. He completed his Masters in 1975 and his Ph.D. in Systems Science in 1978, both from the Watson School of Science at Binghamton University. After a ten year teaching career at the University of Eindhoven in The Netherlands, he returned with his family to the US. While CEO of an Information Technology company specializing in data protection with offices in the U.S. and several European countries, he wrote several technical books.
His first mystery novel Grand Scale Larceny - The Heist of the Flemish Primitives was published in 2011. At that time he joined Writers Boot Camp to study script writing. He wrote several film scenarios as well as a TV-pilot, the latter based on the main character of his second novel, Rembrandt Redux and the third novel.

Dr. Uyttenhove includes experiences from his travels to over thirty countries, his language skills and his passion for all things Flemish and art. He currently resides in Durham, North Carolina with his wife, and is working on the adaptation of a World War II diary into a short story.